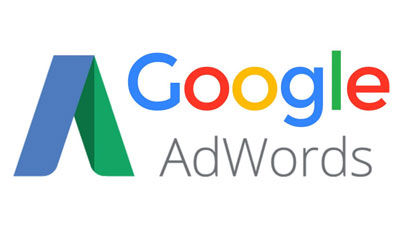 15 Jun

Communicate Invited To Be A Google Adwords/Pay Per Click Advertising Partner
We're delighted to have been asked to be a Google agency Partner. This means we're committed to becoming a fully accredited Google Adwords/Pay Per Click agency.
As Google recommend clients use agencies to manage their online advertising campaigns for better results, we're seeing an increase in enquiries for our Adwords/PPC services.
I attended the UK launch at the trendy MC Motors building in Hackney, London last week, to find out more.
What's the benefit of being a Google advertising Partner to our customers?
As an agency, we have to take exams to qualify for the Partner scheme, so customers can be assured we know what we're talking about and will get results. (We have a list of clients who we're already generating Adwords results for).
The nice people at Google supply us with plenty of free advertising in the form of clicks for our new customers to use in their campaigns (we already have some great offers).
We have access to a wide range of research and industry best practise guides, plus our own Google account support, to help maximise the success of our clients Adwords (including Google text ads, product listing ads and remarketing ads) campaigns.
The digital economy is growing fast
Some interesting and surprising stats from Google:
The UK digital economy accounts for around 10% of the UK's

GDP

– that equates to around £2,000 per person!
This economy is worth £150bn and is growing 11% year on year
E-commerce retail accounts for 13% of sales, to a value of £87bn and this is growing 12% year on year
They predict a 7x increase in online sales by UK retailers to overseas customers by 2020
An important aspect of current and future digital marketing is that people move between different devices to accomplish their goals.
So, if you're website isn't mobile or tablet friendly, this should be a marketing priority for your business in 2014.
What is Google planning for 2014?
With lots of new advertising advances planned for 2014, including the increased sophistication of remarketing to visitors to your website; tracking visits to your e-commerce store via an ad and tracking that customer if they make a purchase in your shop/store; and giving users more choice over how they engage with display advertising – there's lots of ways businesses of all sizes can use these tools successfully.
A lot of people ask: what is remarketing?
Have you visited am e-commerce website, looked at an item of clothing, clicked off the site and visited another website, or only to see ads appear for the products you had been previously looking at? That's remarketing.
This form of advertising can often work very well, especially at key times of the year, such as Christmas, when browsing levels on e-commerce websites are high.
Want to find out more and save money on your next Google Adwords campaign?
Please call me for a chat to find out how we can help on 01603 901512 or email [email protected]
Read our previous blog on some of the tactical and strategic marketing advantages to running an Adwords campaign for your website.